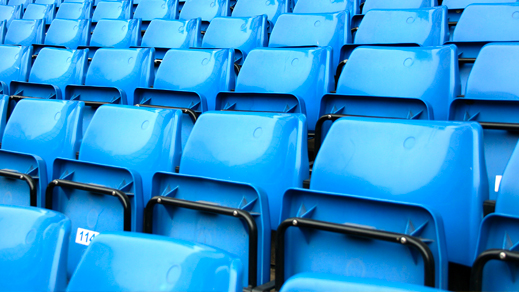 Replica Fields
Wrigley Field
One of the oldest stadiums still in existence, Wrigley Field in Chicago was built in 1914 and is most famous for its ivy covered outfield walls. Wrigley Field did not play any night games until 1988, when baseball officials refused to allow the Cubs to play any post-season games without lights. With its 27-feet high, 75-feet wide scoreboard in centerfield and the backdrop of old buildings and apartments, Wrigley is one of the most beautiful and awe-inspiring of any ballpark.
Fenway Park 
Built in 1912, Fenway is famous for its towering "Green Monster" in left field. In the 1975 World Series, Carlton Fisk hit the famous home run over the "Green Monster", attempting to keep it fair by waving his arms. From the short right field foul line, commonly known as Pesky's Pole, to the yellow home run line in left center field, Fenway has some of the quirkiest dimensions of any ballpark.
Yankee Stadium
Built in 1923 and known as the "House That Ruth Built," Yankee Stadium is probably the most famous in baseball history. Yankee Stadium has hosted a variety of events and historic moments during its existence. While many of these moments were baseball-related, including World Series games, no-hitters, perfect games, and historic home runs, the stadium also hosted boxing matches, concerts, and three Papal Masses.